Author:

Urban Hackers

Athens, greece, 2020
Purpose

Activation

Interconnection

Collaborating

Raise Awareness

Educate

Visualize Needs

Simulate Impact of Decisions

Decision Making

Designing

Co-Creation

Co-Analysis

Co-Design

Co-Implementation

Co-Maintenance

Co-Monitoring

Outcome

Decision Making

Knowledge

Assessment

Design

Inclusion

Awareness

Partnership
Mechanics

Alternative Reality

Role Play

Rule Based Play

Location Based

Simulations

Mapping

Geolocation

Hypothesis

Metagame

Tech&Tools

Analoge Tangibles

AR / VR

Audio Visual

Data AI

Data Collection/Visualization

Digital Interface

Mobile

Aesthetics

Sensation

Imagination

Assemblage

Physical Activity / Construction

Realism
Scale

Metropolitan

City

District

Neighbourhood

Street

Undefined

Audience

Community

Planning Expert

Audience Stakeholders

Policy Makers

Scope

Individual

Small Group

Small Group

Crowd

Pre-Defined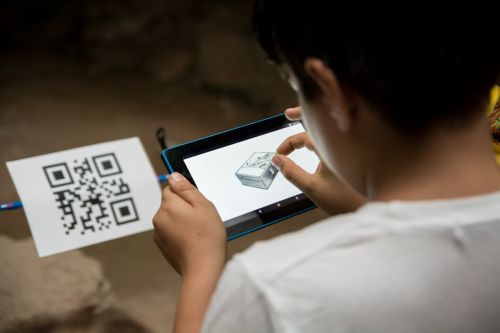 Nowadays, amidst an ongoing social crisis, contemporary cities face an urgent need to reform in a way that can serve their people. It is quite common for the urban fabric to host void places, sites that used to have a prominent role in the past but now have been reduced to a state of neglect. Those "urban voids" may create trouble for the inhabitants of their area, they discontinue the city fabric, their structural integrity may be compromised because of the lack of use and in some cases they may become health hazards.
RE:CLAIM is a project that assists communities in taking back and repurposing those voids. It uses innovative means in order to engage people towards the goal of finding the importance of those sites as potential urban landmarks and instate in them new uses that are needed in this particular area. Being a way of actively involving people to actually recycle urban space, the means used by this project include workshops about:
- Urban Games - they are used as a means to tackle pressing challenges and protocols connected to effective city stewardship, in order to reclaim the right to public space. During RE:CLAIM, diverse community representatives and creative professionals are invited to co-create games for the benefit of their urban surroundings. We would like to especially engage people who feel excluded from public participation including minorities, young mothers, elderly, children, so they can get involved in the inclusive dialogue and meaningful exchanges as well as interaction with their immediate environment.
- Digital technologies – talking about geolocation, augmented and potentially virtual reality applications, digital technology has the potential to greatly enhance the results of this program. Being a way to create intriguing games while at the same time document many aspects of the urban fabric, participants are going to be trained in using simple features of open source or free to use applications (such as blender and sketchfab) and thus start gradually visualizing the new image of their city.
The RE:CLAIM urban games aspire to act as a good alternative participatory practice a tool to interact in a playful way, to create bonds and undertake active roles within the community. Its workshops shall act as a catalyst to encourage locals to find ways to change their surroundings on their own, depending on their needs and aspirations. As a methodology, it could boost citizens' public activity and creatively assist them reclaim urban voids as vital hubs of their everyday lives. Through this experience, a toolkit will be created and offered to interested parties in different contexts.